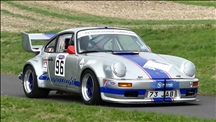 2019
17 December 2018
Hi Everyone,
Its been another good year at Connaught.
Australian Hillclimb Championships won, Uk area Class wins and many FTD's.
In the Racing world the Escort with 2.0lt BDG have all done very well. The best result of the year as our first GAA V6 Capri unit. Built for Steve dance in a new car. The first outing at IMOLA saw him get Pole, Fastest Lap and Outright win, first time out.. Brilliant.
Our Rallying customers wold wide have too been setting a good pace , with Overall wins, Class and stage winners.
Thanks to all of them.
At this point let me wish everyone a Merry Christmas and a Happy and Successful New Year.
Back