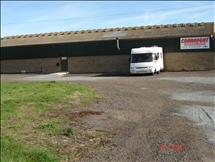 30 Years of CCE
1 November 2015
In November 1985, Connaught Competition Engines was born. Since then, CCE has become a well respected builder of all types of engine over the last 30 years. With a good team of staff in the last half of this period the company has gone from strength to strength. A good move was the purchase of Warrior, and the move to new premises in 2002. This opened a complete new market for CCE as it was now able to produce its own cylinder head using the Warrior 16v set-up for the Pinto conversion. together with the installation of a much improved dyno facility which has aided the increased amount of development work involved.
This has led to outright winners all over the world, championship wins, class winners every weekend and record-holders.
We thank all our many new friends and customers.
Here's to the next 30 years!
Back